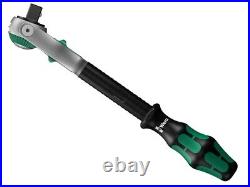 WHERE IS MY PARCEL. Decorating & Preparation Tools. Paint Brushes & Rollers ETC. Filling Knives & Scrapers. Shave Hooks & Scrapers. Masking Tapes and Adhesives. Stripping Knives & Scissors. Measuring Tapes & Tools. Wheel & Hub Nut Tools. Brake & Clutch CV Tools. De-Burrers & Cleaning Brushes. Tiling Tools & Equipment. Spark Plug & Ignition Tools. Pullers & Bearing Tools. Screwdriver Bits & Holders. Timing Setting & Locking Tools. Land Rover Range Rover. Belt & Pulley Tools ETC. Cordless Tools & Accessories. Home & Car Care Products. General Purpose Torches etc. Scrapers, Hooks & Picks. Oil & Grease Service Tools. Cylinder Head Removal Tools. Soldering Tools & Accessories. Planes, Files & Rasps. Wood Chisels & Scrapers. Drill Bits Auger Bits & Sets. Wrecking & Gorilla Bars. Wood Care Brushes & Paints. Hand Drills & Braces. Dowel & Dowel Tools. Pipe Cutters & Pipe Wrenches. Tool Boxes Trolleys & Creepers. Grinding & Sanding Discs. Warrington & Joiners Hammers. Club & Brick Hammers. Jacking, Lifting & Towing. Trolley Jacks & Oil. Crowsfoot & Spigot Wrenches. Alternator Belt & Pulley Tools. Fixings, Hardware & Security. Fixings Hinges & miscellaneous. Nuts Bolts & Washers ETC. Cable Clips & Cable Ties. Trigger & Toggle Clamps. Malleable Cast Iron Clamps. Rack Sash & T Clamps. Toolbags Pouches & Belts. Levels & Laser Tools. Staplers Staples Brads nails. Battery Chargers & Tools. Vices Wood Metal + Accessories. Markers Marking Out & Squares. Saws & Saw Blades All Types. Saws & Saw Blades. Sharpening Tools & Hones. Axes Adze Felling & Splitting. Glue Guns & Glue Sticks. Pry Bars Heelbars & Wrecking. Spanner Sets- Open Ended. Torx Sockets & Torx Key Sets. Hex Sockets & Hex Key Sets. Saw Horses, Stands & Trestles. 1/4 Extensions & Accessories. 3/8 Extensions & Accessories. 1/2 Extensions & Accessories. 3/4 Extensions & Accessories. 1 Impact & Chrome Sockets. Secateurs & Pruning Tools. Adhesives Glues & Sealers. Padlocks & Locking Equipment. Riveting Tools & Equipment. Spray Guns & Accessories. Tin Snips Metal Cutting Tools. Nail Tools & Accessories. Bits and Bit Holders. Induction Heater & Accessories. Steering & Suspension Tools. Gloves & Safety Masks. Compression Testers & Tools. Sanders Sanding Sheets & Belts. Bungees Tie Downs twine & Rope. Wire Crimpers & Cutters. Core Granite & Masonry Bits. Building & Groundwork Tools. Plasterers & Dry Lining Tools. Fuel & Air Conditioning Tools. Spanners Hook & Caliper Face. Furniture Paint Polish & Wax. Sheet Metal Work Tools. Bush & Suspension Tools. Drill Bits Chucks Countersinks. Fillers Sealers No Nails ETC. Pets Pest & Rodent Control. Polishing Tools & Accessories. Locks & Lockout Tools & Safes. Signs Tags Labels & Stencils. Vacuum & Valeting Machines. Air Compressors & Generators. SDS Bits & Attachments. Heating & Cooling Gas Electric. Pressure Washers Steam Cleaner. Shot Blasters & Parts Washers. Paint & Primer All Types. Wera WER073262 Zyklop Speed Ratchet 8000C 1/2in Drive 277mm. This Wera Zyklop Ratchet with 1/2in drive has 72 fine-pitched teeth enabling a low return angle of only 5°. The ratchet head pivots freely and can be locked into any position by using the slide switch positioned on either side. It is even possible to work conveniently in very confined and difficult-to-access areas with enhanced hand clearance. The predefined locking positions at 0°, 15° and 90°, both to the right and left, ensure safe working without any slipping of the ratchet head. The ratchet can be used as a conventional Screwdriver in the 0° position by attaching an adaptor and a bit. The flywheel design ensures rapid screwdriving. The rotation-symmetric construction of the Kraftform handle and the free-turning sleeve support rapid twisting. The outstanding handle design fits perfectly into the hand preventing hand injuries such as blisters and calluses. The hard materials used for the handle ensure quick and easy hand repositioning without any danger of the skin sticking to the handle. The softer anti-slip zones enable the low-loss transfer of high torque. For 1/2in square sockets as well as 1/2in adaptors with square drive, it is equipped with a ball lock. Size: 277mm x 45mm x 45mm. We will dispatch items within 48 working hours of the order being processed. We process all order up until 2.30pm, after this time the order is processed the following day. As Christmas approaches, we understand the importance of knowing whether your item will arrive to you before the big day. You must remember there is also the dispatch time to include when making your order, this is displayed in the listing. Friday 7 October – British Virgin Islands, Dominica. Thursday 1 December – Australia and New Zealand. Friday 2 December – China (People's Republic). Monday 5 December – All remaining Caribbean destinations, Africa, Asia (except China, People's Republic), Central and South America, Far and Middle East. Tuesday 6 December – Cyprus and Malta. Thursday 8 December – Greece, Eastern Europe (except Czech Republic, Poland and Slovakia) and Turkey. Friday 9 December – Czech Republic, Finland, Italy, Poland, Sweden, USA and Canada. Saturday 10 December – Austria, Denmark, Germany, Iceland, Ireland, Netherlands, Norway, Portugal, Slovakia, Spain, Switzerland. Monday 12 December – Belgium, France, Luxembourg. Postmen and women may also leave parcels with neighbours, behind bins or in outhouses etc. What we will do Where you have confirmed in writing that your item has not been received and all of the above information has been provided we will arrange a replacement item. Sadly instances of fraud are on the increase. The cost of fraud has to be passed on to all buyers in the form of higher costs. Top Rated Tools is a tool supplier based in North Yorkshire, and has been an online presence since 2003. We have multiple online stores and offer a comprehensive selection of items covering all needs including: Home & DIY, Industrial, Mechanics Tools, Gardening, Building Supplies and much more. If you can't see it on the site please let us know as we can usually source it for you! As a small business you know you will be able to deal with the same member of the customer service team with your problem rather than waiting on hold or having to deal with an automated call centre. Our experience has allowed us to develop strong professional links with the top suppliers of tools in the UK, we offer items from a range of top Quality tool companies. We cover all bases from cheaper DIY Tools to top-end industrial parts. Take a look and rest assured we will do our best to provide a one-stop shop for all your needs! If you are looking to return an item or you would like to send us a cheque or postal address please send to the address on the front of the package or the invoice inside. RK Knuckle 1/2Sq Drive for AK730B, AK730G & AK730R. Sealey AK730/RK Knuckle 1/2Sq Drive for AK730 & AK7302. Bahco BAHS800 S800 Socket Set of 77 Metric & AF 1/4 & 1/2in Drive. Bahco BAH12SM11 Hexagon Socket 1/2in Drive 11mm. Sealey AK2871 Socket Set 12pc 1/2Sq Drive 6pt Deep WallDrive® Metric. Sealey AK7303RK Knuckle 1/2Sq Drive for AK7303. Sealey AK6688 Ratchet Wrench 1/2Sq Drive Extendable. Sealey AK7961 Socket Set 26pc 1/2Sq Drive 6pt WallDrive® Metric. WHAT OUR CUSTOMERS ARE SAYING ABOUT US. Wera WER110004 Kraftform 335 Screwdriver Parallel Slotted Tip 4.0 x 100mm. Good value arrived quickly – thanks. Diesel Compression Test Adaptor M10 x 1mm x 111mm NGK Y1005J (DW10 engines). Bahco BAH8225 8225 ERGO Slip Joint Pliers 315mm. Brake Hose Clamp Set 2pc hoses fuel hoses oil lines & vacuum hoses. Connect 37582 Renault Electrical Crankshaft Sensor Connector – Pack 2. Sealey CVS18 Universal Split CVJ Boot? Very happy thank you. Oil Filter Strap Wrench – for Trucks Laser Tools 7860. Universal Joint Socket Set 1/4D 12pc Single Hex 5mm to 15mm in polished Chrome. Excellent service highly recommended a pleasure to do business with. Sealey ASLM1 Anti-Slip Ladder Mat. DEWALT DEW182732 TSTAK Clipboard. This item is in the category "Automotive\Automotive Tools & Supplies\Hand Tools\Sockets & Socket Sets". The seller is "stevesgaragesupplies" and is located in this country: GB. This item can be shipped worldwide.
Surface Finish: Matt
Custom Bundle: No
Unit Quantity: 1
Number of Pieces: 1
EAN: 4013288128058
Type: Hand Tools
Brand: Wera
Material: Chrome Molybdenum
MPN: 05073262001
Set or Single Item: Single Item
Manufacturer: Wera
Tool Type: Ratchet
Bundle Description: Fixed, swivel, quick release and fine tooth ratchet, with an adju
Unit Type: can be used like a conventional screwdriver and features a free r
Tools Included: Ratchets, Sockets
Colour: Multicoloured
Sub-Type: fine pitched tooth design with 5° working arc
Item Weight: 0.668Kg
Manufacturer Warranty: Lifetime
Action: Ratcheting
Model: WER073262
Features: innovative design handle which replaces up-to 5 ratchets in a too
Manufacturer Part Number: 05073262001
Socket Type: Standard
Drive Size: 1/2in.
System of Measurement: Metric, SAE
Drive Type: 1/2\
Size: 1/2in.